FOR IMMEDIATE RELEASE
Contact: 
John H. Guinan, MBA CLTC
ACSIA Partners LLC
john.guinan@acsiapartners.com
651-646-2200
Long-Term Care, a Chore for Many, Can Be a Treasured Gift
John Guinan, long-term care agent with ACSIA Partners LLC, explains.
Bloomington, MN November 30, 2022 — "This holiday season you can make long-term care into a gift, not an obligation," says John Guinan, long-term care agent with ACSIA Partners LLC.
"The upcoming holidays may be the only time family members get together all year," says Guinan. "It's an ideal opportunity for raising the issue of long-term care. How can it be provided for a loved one who may, sooner or later, need help with the tasks of daily living?"
The issue may be stressful, Guinan acknowledges, but needn't be. "If you think of long-term care as a gift, suddenly it changes from an obligation into something that enriches receiver and giver alike."
"If you've considered this, but are concerned that it's too pricey for a present, there are three ways to keep the cost down," according to Guinan:
Make it a group gift! Ask family and even close friends if they are interested in contributing to the annual cost of a policy that will give their loved one ongoing peace of mind and access to quality care.
If it is possible, consider adding a long-term care rider to your loved one's life insurance policy.
Secure a policy early in the game – WELL before the time they think they might need it. "You really purchase a long-term care policy with your good health.  Additionally, when people are younger and healthier, rates tend to be lower.  As the years pass, companies rolling out new types of policies usually include higher premiums as part of the package.  Earlier planning is wise," says Guinan..
How to proceed with so much information?
As a state-certified long-term care insurance agent Guinan advises on the full range of LTC planning options, which include:
Traditional long-term care insurance through multiple carriers
"Hybrid" policies (typically life insurance with long-term care riders)
Worksite long-term care (portable individual voluntary plans with group advantages)
Annuities with tax-advantaged long-term care features
Additional protections including long-term care education and referrals to top care services
Guinan may be reached at http://www.jguinanltc.com or 651-646-2200
Guinan is a licensed long-term care insurance agent who represents the company in CA, CO, IA, IL, MN, MO, NC, ND, SD, WI.
In California the company is known as xACSIA Partners Insurance Agency; in other states, as ACSIA Partners.
# # #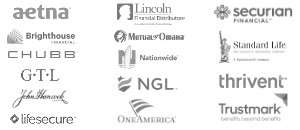 John Guinan was very helpful when I contacted him about purchasing long term care insurance.  I was referred to him by my husband, who had purchased LTC insurance with him several years prior.  He…

Read More
Elaine Ito