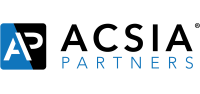 FOR IMMEDIATE RELEASE
Contact: 
John H. Guinan, MBA CLTC
ACSIA Partners LLC
john.guinan@acsiapartners.com
651-646-2200

There's a "Vaccine" for Needing Long-Term Care, and More Seniors Should Take It, According to John Guinan
Bloomington, MN September 29, 2021 -- COVID shots are to catching COVID as long-term care insurance is to "coming down" with the need for long-term care services. "Most seniors have been vaccinated for COVID," says John Guinan, MN-based agent with ACSIA Partners LLC. "Not so with LTC protection, and that's a shame."
Guinan points to interesting statistics. According to the CDC's COVID Data Tracker, over 93% of Americans age 65 years or older have gotten at least one dose of vaccine. That's about 50 million people. Compare that to the 7.5 million people (mostly older) who currently have some form of long-term care insurance, according to the American Association for Long-Term Care Insurance (AALTCI).
Clearly, more of us could benefit from the "shot in the arm" of insurance, Guinan asserts.
"The long-term care issue doesn't grab the headlines like COVID," says Guinan, "but about 70% of Americans now living will need some form of long-term care when they're older (65 plus), according to the U.S. Department of Health & Human Services."
November has been designated Long-Term Care Awareness Month; and now may be a good time to look at your risk and start forming a long-term care plan. An easy way to do that is to check it out on Guinan's website: http://DeniseGott.acsiapartners.com.
"In just five minutes you can find out things like the cost of care in your state and how to afford it without depleting your assets. You can also request more information by e-mail or on the phone."
In addition to traditional long-term care insurance through multiple carriers, Guinan's agency offers these alternative solutions:
"Hybrid" policies (typically life insurance with long-term care riders)
Worksite long-term care (portable individual voluntary plans with group advantages)
Annuities with tax-advantaged long-term care features
Critical illness insurance
Additional protections, including long-term care education and referrals to top care services
As a licensed long-term care insurance agent, Guinan advises on the full range of alternatives listed above.
"When people come to us," Guinan says, "whoever they are or whatever their situation, we like them to know that help is at hand, whether it's an LTC policy or something else."
Guinan may be reached at http://www.jguinanltc.com or 651-646-2200. Short phone inquiries are welcome. A free long-term care guide may also be downloaded.
Guinan is a licensed long-term care insurance agent who represents the company in CA, CO, IA, IL, MN, MO, NC, ND, SD, WI.
In California the company is known as xACSIA Partners Insurance Agency; in other states, as ACSIA Partners.

# # #